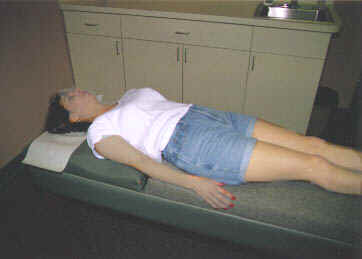 Another Overdose Victim. This young woman, DOA at Dr. Benson's Clinic, awaits another chance at life.
CN. THE BENSON CLINIC. CLEVELAND, OHIO. While certain Doctors are becoming known for assisting in their patients deaths, there is one Doctor who is accomplishing what was thought to be impossible; bringing the dead back to life.
Doctor Matthew (Matt) Benson of the Benson Clinic has perfected a method of bringing drug overdose patients back to life. Doctor Benson came across the discovery by accident. In his own words "I was working the night shift as an ER physician in the Cleveland County Hospital. The ER would get at least 8 to 15 drug overdose victims on any given night and at least 4 of them would be DOA. We were so short handed that the county coroner had me performing autopsies."
"My discovery came while I had a victim's skull open and was ready to pull out the brain. I bumped into the table that held the surgical instruments, which also held the victim's clothes on a bottom shelf. The force of the bump sent a syringe, from one the victims shirt pockets, skating across the hospital floor. I picked up the syringe, which was loaded with a full dose of whatever had killed the victim. I was so distraught, tired and overworked at that point in my life that I took the syringe full of dope and shot it directly into the victim's brain while I yelled 'you wanted more drugs, well here, have some more!'"
Doctor Benson's behavior terrified him. He left the autopsy room to get a hold on his senses. Within a half hour, he returned to finish his work. That's when he made the discovery. "I couldn't believe it. The victim had a pulse!"
That's when Matt Benson knew he was onto something miraculous.